NEW RETAIL LOCATION ADDRESS
7916 Brooklyn Blvd CLICK FOR MAPS AND IMAGES
Brooklyn Park, MN 55445
MAGGI KNORR SALE
Product of Uniliver Nigeria PLC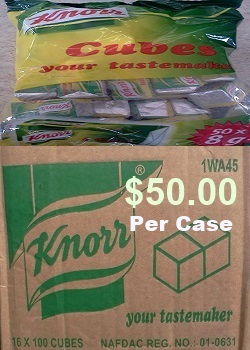 BCS is a USDA licensed direct importer wholesaler of African food products for retail grocers. Our commitment is to provide you and the community with African ethnic food, at the best possible price.
To our vendors: We believe in fair trade and take pride in knowing our vendors and their products. Combined with exceptional customer services, we provide you and your family with the traditional cultural foods you crave.
Thousands of miles away from home, you can still savor the foods that marked your childhood. Visit our store or shop on line. We will exceed your expectations and your needs, with quality products, low prices, and excellent customer service.
We are here to serve you and the community.
New Hours 8.30AM - 7:00PM Monday through Saturday Close on Sundays